Skip to Main Content
About Pride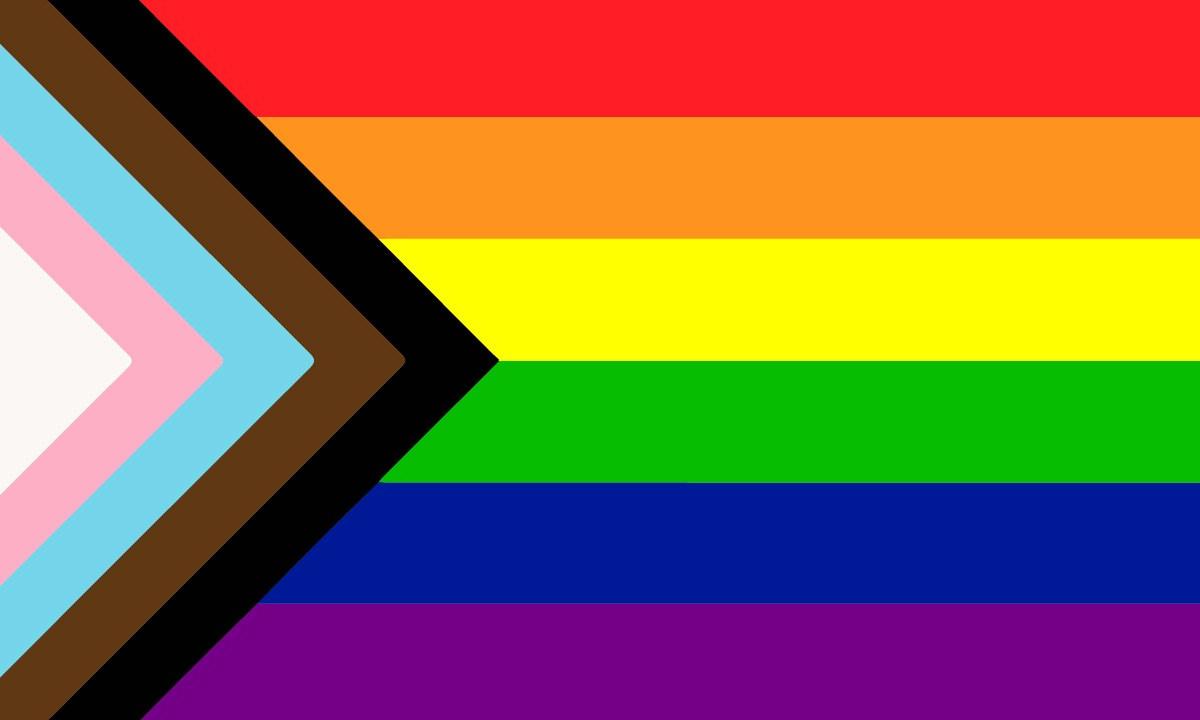 LGBTQ Pride Month is celebrated annually in June in honor of the 1969 Stonewall Uprising in Manhattan. The Stonewall Uprising is considered the tipping point for the LGBTQ liberation movement in the United States. On June 28, 1970, the first Pride March took place in New York City to commemorate the first anniversary of the Stonewall Uprising. The Pride March is celebrated annually and globally on the last Sunday of June. Pride Month is dedicated to celebrate, advocate and educate on LGBTTQI+ issues globally. It has also served as a time to honor those lost to hate crimes, HIV/AIDS, or lack of access to medicine and health services (Library of Congress, 2021).
On June 26, 2015, the United States Supreme Cort struck down the ban on same-sex marriage in all 50 states, including some U.S. territories such as Puerto Rico and the District of Columbia. This resulted in the legalization of same-sex marriages and the requirement to honor out-of-state same-sex marriage licenses (Britannica, 2020).
NECC Library Catalog
Find books, e-books and more by searching the NECC library catalog
Popular Culture
Queer Bergman

by

Daniel Humphrey

Call Number: PN1998.3.B47 H86 2013eb

ISBN: 9780292743779

Publication Date: 2013-03-15

Available at NECC Online.

Summary: One of the twentieth century's most important filmmakers--indeed one of its most important and influential artists--Ingmar Bergman and his films have been examined from almost every possible perspective, including their remarkable portrayals of women and their searing dramatizations of gender dynamics. Curiously however, especially considering the Swedish filmmaker's numerous and intriguing comments on the subject, no study has focused on the undeniably queer characteristics present throughout this nominally straight auteur's body of work; indeed, they have barely been noted. Queer Bergman makes a bold and convincing argument that Ingmar Bergman's work can best be thought of as profoundly queer in nature. Using persuasive historical evidence, including Bergman's own on-the-record (though stubbornly ignored) remarks alluding to his own homosexual identifications, as well as the discourse of queer theory, Daniel Humphrey brings into focus the director's radical denunciation of heteronormative values, his savage and darkly humorous deconstructions of gender roles, and his work's trenchant, if also deeply conflicted, attacks on homophobically constructed forms of patriarchic authority. Adding an important chapter to the current discourse on GLBT/queer historiography, Humphrey also explores the unaddressed historical connections between post-World War II American queer culture and a concurrently vibrant European art cinema, proving that particular interrelationship to be as profound as the better documented associations between gay men and Hollywood musicals, queer spectators and the horror film, lesbians and gothic fiction, and others.

Coming Out to the Mainstream

by

JoAnne C. Juett

Call Number: PN1995.9.H55 C66 2010eb

ISBN: 9781443824477

Publication Date: 2010-01-01

Available at NECC Online.

Summary: Coming Out to the Mainstream is a collection of essays written from a range of perspectives from scholar to film producer who seek to contextualize and reframe the New Queer Cinema phenomenon in a comparatively different cultural and political context of

Gay Directors, Gay Films?

by

Emanuel Levy

Call Number: PN1995.9.H55 L48 2015eb

ISBN: 9780231526531

Publication Date: 2015-08-25

Available at NECC Online.

Summary: Recognizing the innovative work and distinct sensibilities of five major gay American and European film directors.
Queer Tracks

by

Doris Leibetseder

Call Number: ML3534 .L42813 2012eb

ISBN: 9781409437031

Publication Date: 2012-12-12

Available at NECC Online.

Summary: Queer Tracks describes motifs in popular music that deviate from heterosexual orientation, the binary gender system and fixed identities. This cutting-edge work deals with the key concepts of current gender politics and queer theory in rock and pop music, including irony, parody, camp, mask/masquerade, mimesis/mimicry, cyborg, transsexuality, and dildo.Queer Tracks is a revised translation of Queere Tracks. Subversive Strategien in Rock- und Popmusik, originally published in German.

A Queerly Joyful Noise

by

Julia "Jules" Balén

Call Number: ML3917.U6.B35 2017

ISBN: 9780813588414

Publication Date: 2017-11-10

Available at NECC Online.

Summary: 2018 Choice Outstanding Academic Title Honorable Mention, 2019 Herndon Book Prize - (SEM-GST) A Queerly Joyful Noise examines how choral singing can be both personally transformative and politically impactful. As they blend their different voices to create something beautiful, LGBTIQ singers stand together and make themselves heard. Comparing queer choral performances to the uses of group singing within the civil rights and labor movements, Julia "Jules" Balén maps the relationship between different forms of oppression and strategic musical forms of resistance. She also explores the potential this queer communal space creates for mobilizing progressive social action. A proud member of numerous queer choruses, Balén draws from years of firsthand observations, archival research, and extensive interviews to reveal how queer chorus members feel shared vulnerability, collective strength, and even moments of ecstasy when performing. A Queerly Joyful Noise serves as a testament to the power of music, intimately depicting how participation in a queer chorus is more than a pastime, but a meaningful form of protest through celebration.

Listening to the Sirens

by

Judith Peraino

Call Number: ML3838 .P365 2005eb

ISBN: 9780520921740

Publication Date: 2005-10-30

Available at NECC Online.

Summary: In this fresh and innovative study, Judith A. Peraino investigates how music has been used throughout history to call into question norms of gender and sexuality. Beginning with a close examination of the mythology surrounding the sirens--whose music seduced Ulysses into a state of mind in which he would gladly sacrifice everything for the illicit pleasures promised in their song--Peraino goes on to consider the musical creatures, musical gods and demigods, musical humans, and music-addled listeners who have been associated with behavior that breaches social conventions. She deftly employs a sophisticated reading of Foucault as an organizational principle as well as a philosophical focus to survey seductive and transgressive queerness in music from the Greeks through the Middle Ages and to the contemporary period. Listening to the Sirens analyzes the musical ways in which queer individuals express and discipline their desire, represent themselves, build communities, and subvert heterosexual expectations. It covers a wide range of music including medieval songs, works by Handel, Tchaikovsky and Britten, women's music and disco, performers such as Judy Garland, Melissa Etheridge, Madonna, and Marilyn Manson, and the movies The Rocky Horror Picture Show and Hedwig and the Angry Inch.
---
To cite this LibGuide use the following templates:
APA: Northern Essex Community College Library. (Date updated). Title of page. Title of LibGuide. URL
MLA: Northern Essex Community College Library. "Title of Page." Title of LibGuide, Date updated, URL.