Skip to Main Content
Educational Resources
Asian Americans in Higher Education: Charting New Realities

by

Yoon K. Pak (Editor); Dina C. Maramba (Editor); Xavier J. Hernandez (Editor)

Call Number: LC2633.6 .A75 2014

ISBN: 9781118884973

Publication Date: 2014-03-24

Available NECC Online.

"The Asian American and Pacific Islander (AAPI) population continues to obfuscate the discourse on diversity and higher education institutions. The historical and contemporary experiences of AAPIs in higher education clearly indicate that their presence has influenced and reinforced the importance of diversity in educational environments. To contextualize AAPIs' participation in postsecondary education, this monograph provides: A historical overview of the "model minority" stereotype The affirmative action debate and AAPIs Their involvement in the education pipeline A discussion of their experiences in college. Implications for future research, practice, and policy are further discussed. Educators, administrators, faculty, policy makers, and researchers who are concerned with diversity issues and the AAPI population will find this monograph an engaging and valuable resource."

Academic profiling : Latinos, Asian Americans, and the achievement gap

by

Ochoa, Gilda L.

Call Number: LC212.22.C35 O24 2013eb

ISBN: 9781461951315

Publication Date: [2013]

Available at NECC Online.

"Today the achievement gap is hotly debated among pundits, politicians, and educators. In particular this conversation often focuses on the two fastest-growing demographic groups in the United States: Asian Americans and Latinos. In Academic Profiling, Gilda L. Ochoa addresses this so-called gap by going directly to the source. At one California public high school where the controversy is lived every day, Ochoa turns to the students, teachers, and parents to learn about the very real disparities--in opportunity, status, treatment, and assumptions--that lead to more than just gaps in achievement. In candid and at times heart-wrenching detail, the students tell stories of encouragement and neglect on their paths to graduation. Separated by unequal middle schools and curriculum tracking, they are divided by race, class, and gender. While those channeled into an International Baccalaureate Program boast about Socratic classes and stress-release sessions, students left out of such programs commonly describe uninspired teaching and inaccessible counseling. Students unequally labeled encounter differential policing and assumptions based on their abilities--disparities compounded by the growth in the private tutoring industry that favors the already economically privileged. Despite the entrenched inequality in today's schools, Academic Profiling finds hope in the many ways students and teachers are affirming identities, creating alternative spaces, and fostering critical consciousness. When Ochoa shares the results of her research with the high school, we see the new possibilities--and limits--of change."-- Provided by publisher.
About AAPI Heritage Month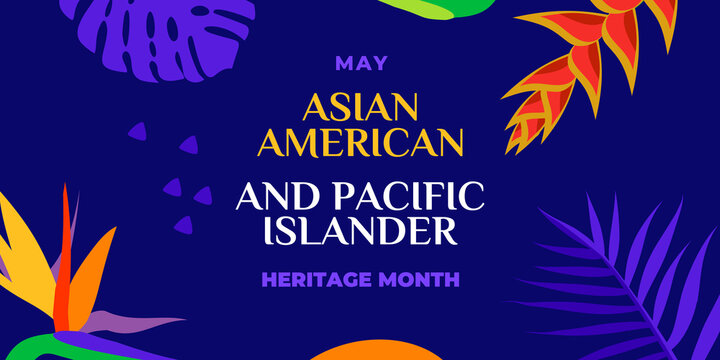 Asian American and Pacific Islander (AAPI) Heritage Month has been observed in May annually since 1990. Its origins date to Pres. Carter's administration. The goal was to observe and celebrate the first generations of Asian Pacific immigrants that came to the United States in the 19th century.
During the George H.W. Bush administration, AAPI Heritage observance was extended from a week-long celebration to a month-long one.
NECC Library Catalog
Find books, e-books and more by searching the NECC library catalog
Juvenile Literature
Grandfather's Journey

by

Allen Say

Call Number: PZ7 .S2744 Gr 2013

ISBN: 0544050509

Publication Date: 2013-11-05

Available at NECC Haverhill.

Summary: When he was a young man, Allen Say's grandfather left his home in Japan to explore the world. He began his journey by crossing the Pacific Ocean on a steamship, then wandered the deserts, farmlands, and cities of North America. Allen Say lovingly tells the story of his own family's cross-cultural history in elegant watercolor paintings that earned him a Caldecott Medal in 1994. This twentieth-anniversary gift edition of the modern classic features downloadable audio and an introduction by Allen Say.

They Called Us Enemy

by

George Takei; Justin Eisinger; Steven Scott; Harmony Becker (Illustrator)

Call Number: D769.8 .A6 T347 2019

ISBN: 9781603094504

Publication Date: 2019-07-16

Available at NECC Haverhill.

Summary: New York Times Bestseller! A stunning graphic memoir recounting actor/author/activist George Takei's childhood imprisoned within American concentration camps during World War II. Experience the forces that shaped an American icon -- and America itself -- in this gripping tale of courage, country, loyalty, and love. George Takei has captured hearts and minds worldwide with his captivating stage presence and outspoken commitment to equal rights. But long before he braved new frontiers in Star Trek, he woke up as a four-year-old boy to find his own birth country at war with his father's -- and their entire family forced from their home into an uncertain future. In 1942, at the order of President Franklin D. Roosevelt, every person of Japanese descent on the west coast was rounded up and shipped to one of ten "relocation centers," hundreds or thousands of miles from home, where they would be held for years under armed guard. They Called Us Enemy is Takei's firsthand account of those years behind barbed wire, the joys and terrors of growing up under legalized racism, his mother's hard choices, his father's faith in democracy, and the way those experiences planted the seeds for his astonishing future. What does it mean to be American? Who gets to decide? When the world is against you, what can one person do? To answer these questions, George Takei joins co-writers Justin Eisinger & Steven Scott and artist Harmony Becker for the journey of a lifetime.

My Dadima Wears a Sari

by

Kashmira Sheth; Yoshiko Jaeggi (Illustrator)

Call Number: PZ7 .S5543 Dad 2007

ISBN: 1561453927

Publication Date: 2007-03-01

Available at NECC Haverhill.

"An Indian grandmother and her American granddaughter explore culture, imagination, and individuality through a sari. An #OwnVoices story from Kashmira Sheth. "A strong depiction of family, this story shows how meaningful traditional clothing can be." ―Kirkus Reviews Every day, Rupa's grandmother wears a beautiful Indian sari. Each is brightly colored and very pretty. "Don't you ever want to wear a gray skirt and red blouse with round buttons like Mommy or a green dress like me?" Rupa asks. But Dadima prefers to wear her traditional saris. Dadima shares all the wonderful things that saris can do--from becoming an umbrella in a rainstorm to providing a deep pouch to carry seashells. Soon Rupa's own imagination is sparked as she envisions saris protecting her in the scary Gir Jungle, bandaging up an injured knee, and holding a special secret for her and Dadima to share. Kashmira Sheth provides a warm, unique peek into Indian culture in this sensitive portrait of a grandmother and her American granddaughter. Hindu words defined and sprinkled throughout the text further add to the story's authenticity. Yoshiko Jaeggi's sweeping, colorful, and fanciful watercolor illustrations capture the extraordinary bond of love that unites families across generations and cultures. A note from the author and instructions for wrapping a sari are included. Awards: Best Children's Books of the Year ―Bank Street College of Education CCBC Choices (Picture Books for School-Age Children) ―Cooperative Children's Book Center Notable Social Studies Trade Books for Young People ―National Council for the Social Studies/Children's Book Council Georgia Children's Picture Storybook Award (Nominee) ―University of Georgia Also by Kashmira Sheth: Feast of Peas Monsoon Afternoon Sona and the Wedding Game Tiger in My Soup"
---
To cite this LibGuide use the following templates:
APA: Northern Essex Community College Library. (Date updated). Title of page. Title of LibGuide. URL
MLA: Northern Essex Community College Library. "Title of Page." Title of LibGuide, Date updated, URL.