Skip to Main Content
Facts About IWD and Women's Rights
Status of Women in Massachusetts

"Women in Massachusetts have made considerable advances in recent years but still face inequities that often
prevent them from reaching their full potential. Since the 2004 Status of Women in the States report was
published, the gender wage gap in Massachusetts has narrowed, a higher percentage of women have bachelor's
degrees, and women are more likely to work in managerial or professional occupations. Yet, as in all other
states, women in Massachusetts are less likely than men to be in the labor force and more likely to live in
poverty. Women also continue to be underrepresented in the state legislature."

National Women's Law Center

NWLC Massachusetts Chapter includes information and statistical data about women's health, economic status, and the wage gap.

United Nations- International Women's Day 2021

"This year, the theme for International Women's Day (8 March), "Women in leadership: Achieving an equal future in a COVID-19 world," celebrates the tremendous efforts by women and girls around the world in shaping a more equal future and recovery from the COVID-19 pandemic and highlights the gaps that remain."
About International Women's Day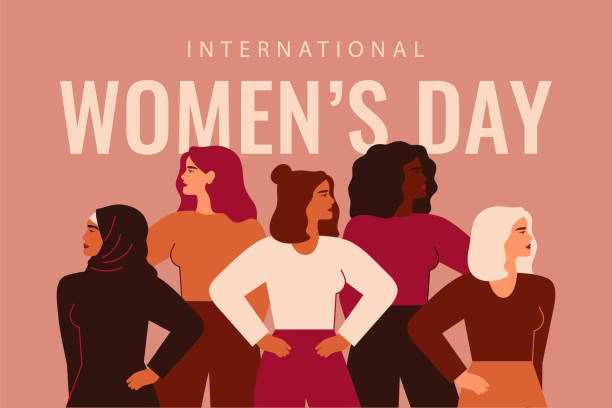 International Women's Day (IWD) is celebrated annually on March 8. IWD commemorates the achievements of the women's rights movement that have advocated for gender equality, reproductive rights, access to education, safety at the workplace, and against violence and abuse. The commemoration of IWD can be traced to the early 20th century as the result of the women's labor movements in North America, Europe, and Russia. However, the women's labor movement is not limited to these continents and countries. There are notable feminist figures in Asia and Latin American countries as well.
The commemoration gained great significance during the Second Feminist Wave during the late 1960s and 1970s. United Nations officially started to commemorate IWD in 1977 (United Nations, n.d.; UNESCO, n.d.).
HELM Library Catalog
Find books, e-books and more by searching the NECC library catalog
"She Blinded Me with Science!"
---
To cite this LibGuide use the following templates:
APA: Northern Essex Community College Library. (Date updated). Title of page. Title of LibGuide. URL
MLA: Northern Essex Community College Library. "Title of Page." Title of LibGuide, Date updated, URL.